[English follows]
Esta sesión se titula Signos y Algoritmos: ¿Descolonización en movimiento? y abordará el lenguaje en una diversidad de formas, prácticas e ideas. La Amazonia es la región con las familias lingüísticas más grandes y diversas del mundo. Pero, ¿cómo las dinámicas sociales contemporáneas que ocurren en la Amazonia y el uso de los nuevos medios y las nuevas tecnologías pueden proporcionar vías para frenar la obsolescencia del lenguaje?
Sobre los participantes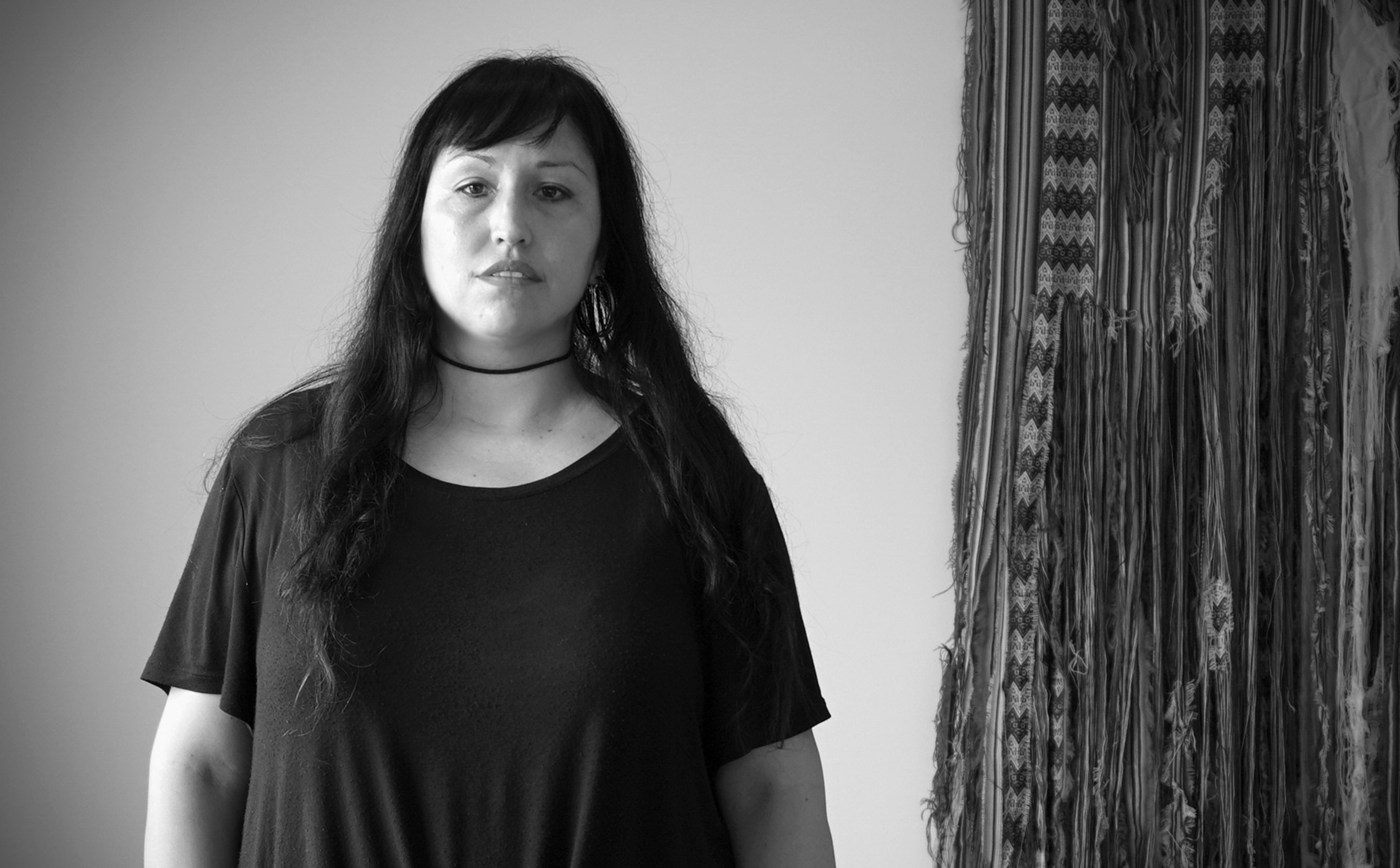 Paola Torrez Núñez del Prado es peruana y vive en Estocolmo, Suecia. Su trabajo es esencialmente complejo: explora los límites de los sentidos, examinando los conceptos de interpretación, traducción y tergiversación, para analizar la construcción de una hegemonía cultural en relación con la historia de la tecnología y las artes. Recientemente, ha recibido una mención honorífica en el Prix Ars Electronica en 2021, la beca de residencia Google Artists + Machine Intelligence en 2019 y el premio Vivo Arte.mov Mobile Media, Brasil, en 2013. Su trabajo y sus performances han sido exhibidos en varios países de América Latina, Europa Central y Escandinavia.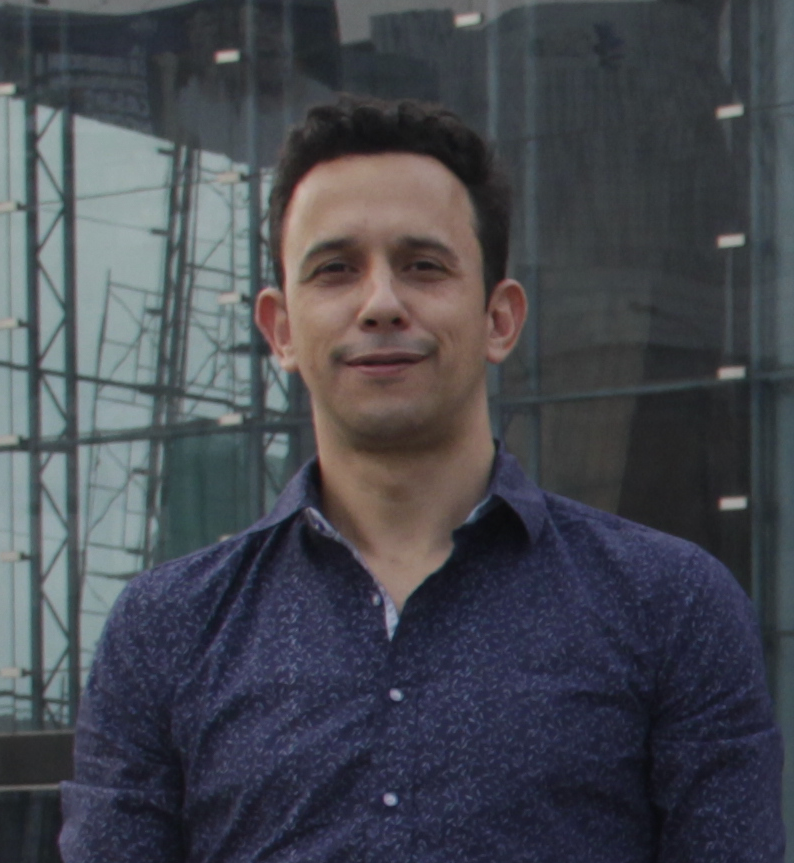 Matías Vega. Comunicador, formado como cineasta en la Universidad de Lima con estudios de medios en Estocolmo y Nueva York. Sus proyectos se centran en escenarios interculturales y pretenden utilizar la narración como herramienta para abordar y reflejar temas sociales y culturales. Dirigió el proyecto «Etsa Nantu, pasión en la Amazonía», una radionovela bilingüe escrita y producida en la Amazonía peruana, la cual fue emitida originalmente por siete radios de las regiones de Amazonas y Cajamarca en awajún y castellano. También se ha emitido en radios de Ecuador, Colombia y Bolivia.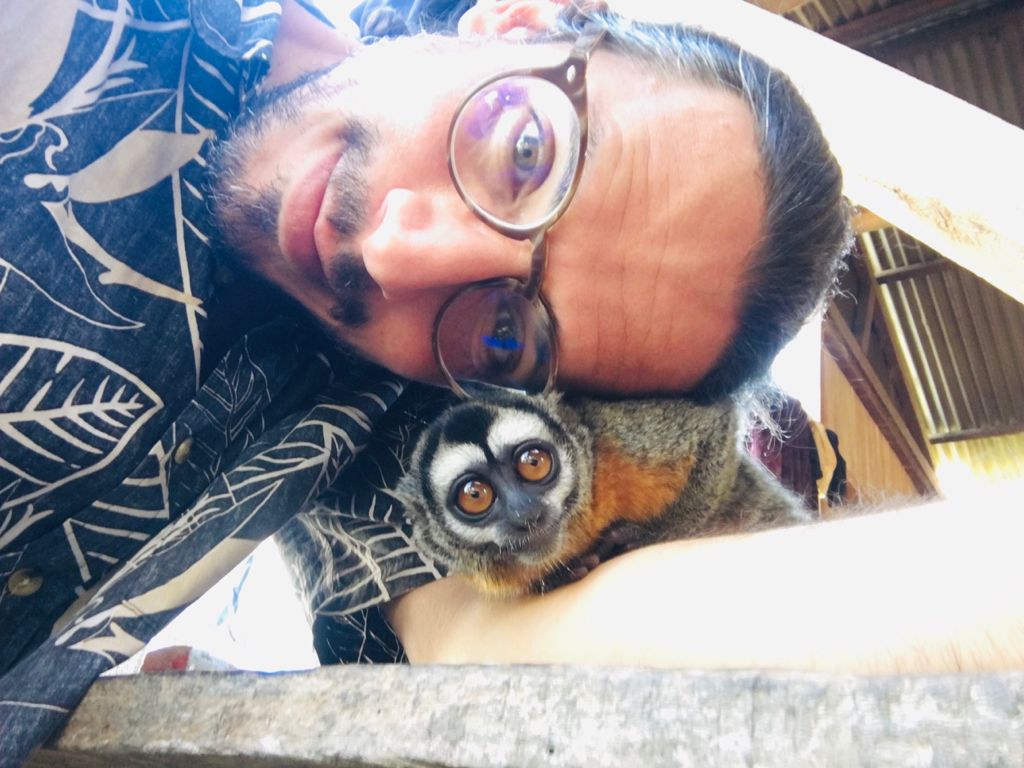 Roberto Zariquiey es PhD en Lingüística por la Universidad de LaTrobe (Melbourne, Australia). Para su tesis doctoral, escribió una gramática de referencia de la lengua kakataibo, que obtuvo una mención de honor en el prestigioso Premio Panini y fue publicada en la Biblioteca de Gramática de Mouton De Grutier (2018). Actualmente es profesor asociado de la PUCP, investigador del Departamento de Ciencias del Lenguaje Comparado de la Universidad de Zúrich, investigador asociado del Departamento de Evolución Lingüística y Cultural del Instituto Max Planck para las Ciencias de la Historia Humana y explorador de la National Geographic Society. Actualmente, está desarrollando un plan de revitalización de la lengua iskonawa en coordinación con National Geographic y lidera un proyecto sobre la obsolescencia de las lenguas utilizando tipologías lingüísticas e inteligencia artificial para construir un corrector ortográfico morfológicamente informado que podría ayudar a la educación bilingüe en las comunidades amazónicas.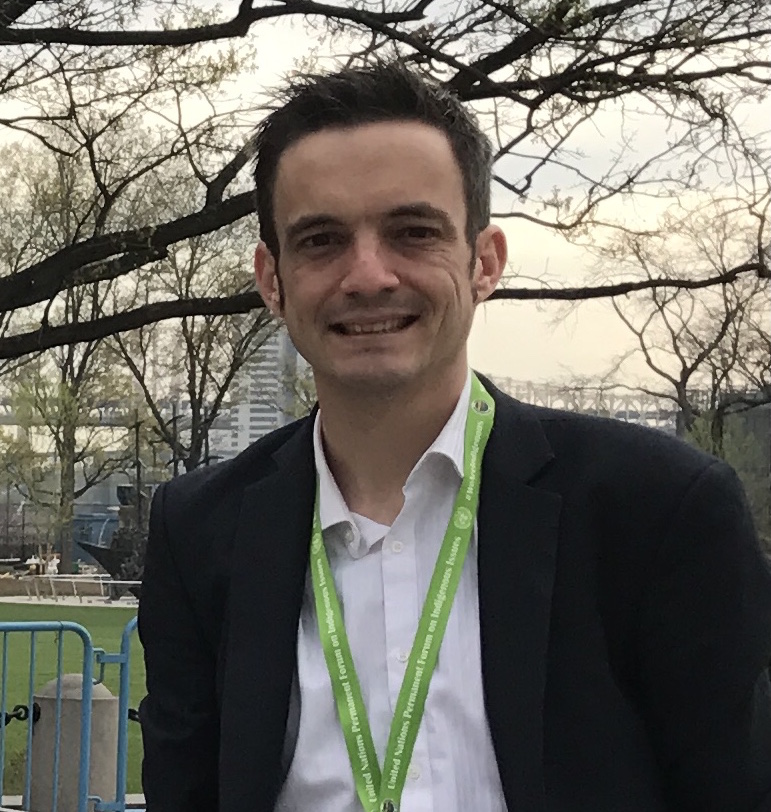 Matthew Walsh. Hombre Anaiwan del norte de Nueva Gales del Sur y académico de la facultad de Derecho de la Universidad Tecnológica de Sídney, Walsh también está realizando un doctorado sobre el funcionamiento del pluralismo en los estados coloniales. También es profesor de los programas de Ética, Derecho y Justicia y de Construcción de la Nación Indígena, impartidos por el Instituto Jumbunna de Educación e Investigación Indígena de la UTS. Matthew es también miembro de la Red de Organizaciones de Pueblos Indígenas (IPO) de Australia, una amplia coalición de pueblos aborígenes e isleños del Estrecho de Torres, organizaciones e individuos que abogan por la promoción y protección de los derechos humanos de los indígenas.
Sobre el videoclip
Babel de Radio Ucamara, 2016, 8 min 41 seg.
Babel es un video musical creado por estudiantes indígenas de las comunidades Kukama, Wampis, Kandozi, Awajún, Kichwa, Ticuna y Shawi. Es una producción de Radio Ucamara, apoyada por el Instituto Chaikuni y la Red Eclesial Pan-Amazónica.
Sobre el GIF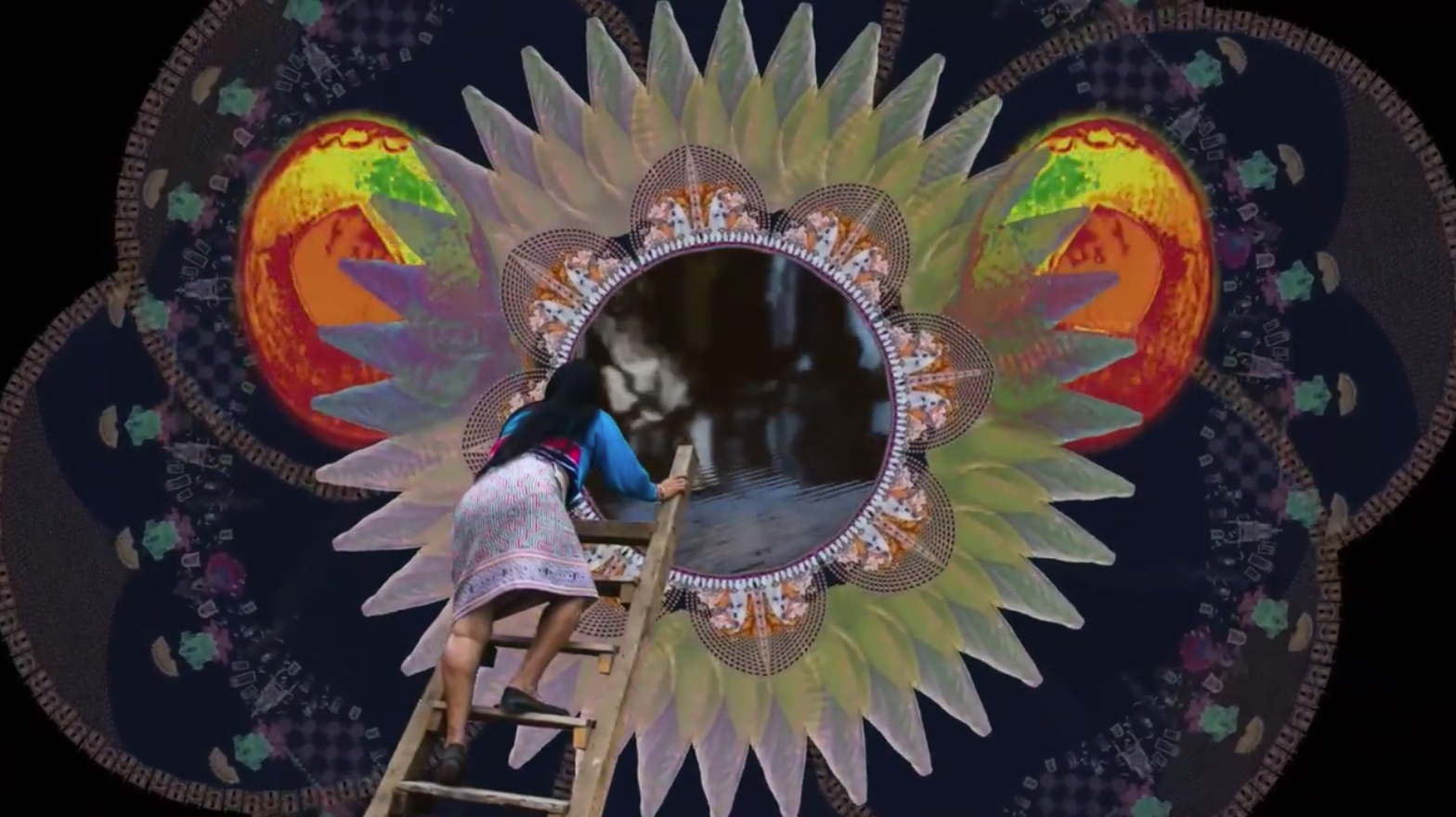 Mala Celeste es una artista visual multidisciplinar australiana, con experiencia en instalación, vídeo, fotografía, pintura y escultura. Su formación en Lingüística Aplicada en la Universidad de Monash la ha llevado a explorar ideas de comunicación, globalización e identidad cultural a través de su práctica artística, y le ha permitido pasar tiempo trabajando e investigando en el extranjero con base en Asia y América. Ha expuesto en Perú, Bolivia, España y Australia y actualmente vive y trabaja en la tierra de Boon Wurrung.
Sin título, 2021, animación digital/collage animado digitalmente

Plantearse el objetivo de intentar representar el concepto de descolonización en una sola obra de arte es el sueño de un loco. El daño del colonialismo se extiende a cada gramo de ser de cada individuo subyugado, influyendo no sólo en su posición en el mundo sino en la propia visión que tenemos de nosotros mismos. Siguiendo con las obras anteriores de esta serie, esta última obra invoca de nuevo el formato de un mandala, formado por capas entrelazadas de imágenes naturales amazónicas y coloniales. en particular, utilizando fotos tomadas en la capital de Perú, Lima, incluyendo redes formadas con una imagen del edificio del congreso de la nación, el palacio legislativo. ese entrelazamiento de elementos espera emular de alguna manera básica la propia naturaleza intrínseca de la violencia colonial sembrada en la identidad cultural e individual, y la supervivencia.
Poco a poco, esas capas coloniales de la composición se desvanecen, atrayendo al espectador hacia la refracción siempre clara de la exuberante y abundante vegetación amazónica reflejada en las aguas de la Reserva Nacional Pacaya Samiria (noreste de Perú). Después de que todos los demás elementos se desvanecen, nos enfrentamos y confinamos ineludiblemente a la vista de una rana en peligro de extinción y escasamente documentada que se encuentra dentro de la reserva – un animal que atraviesa dos mundos; capaz de prosperar en la tierra, pero con el fin de promover su linaje y asegurar su continuación, totalmente dependiente de las vías fluviales amazónicas que se liberan de la codicia corporativa y colonial.
Otras sesiones:
River Voices: Session 3 | Signs and Algorithms: Decolonization on the move?
This session is called Signs and Algorithms: Decolonization on the move? and will address language in a diversity of forms, practices and ideas. The Amazon is the region with the largest and most diverse linguistic families in the world. But how do contemporary social dynamics occurring in the Amazon and the use of new media and new technologies may provide ways to halt language obsolesce?
About the Participants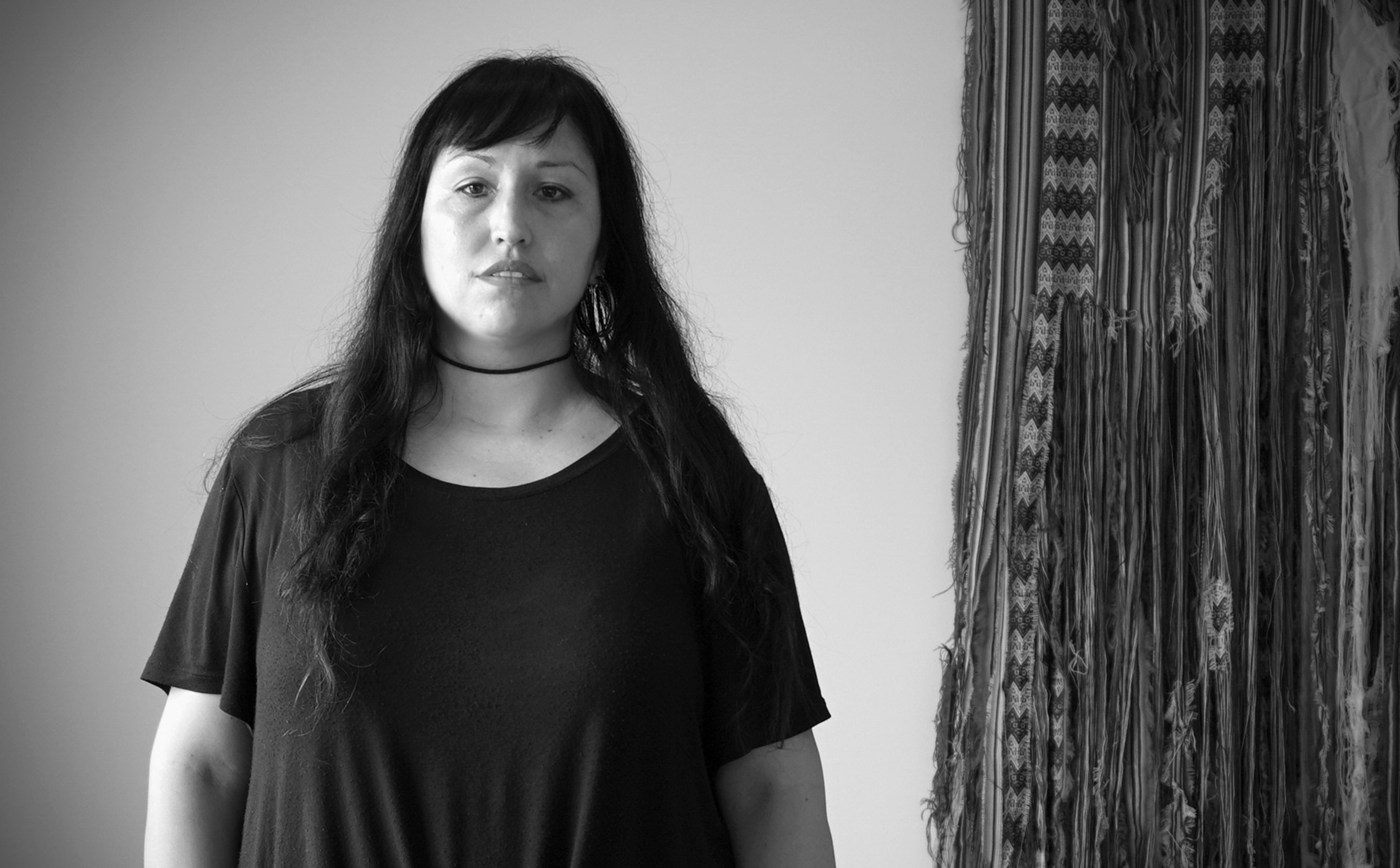 Paola Torrez Núñez del Prado is Peruvian and lives in Stockholm, Sweeden. Her work is essentially complex: she explores the limits of the senses, examining the concepts of interpretation, translation, and misrepresentation, so as to analyse the construction of a cultural hegemony in relation to the history of technology and the arts. Recently, she received an Honorary Mention in Prix Ars Electronica in 2021, the Google Artists + Machine Intelligence Residence Grant in 2019 and Vivo Arte.mov Mobile Media Award, Brazil, in 2013. Her work and performances were shown in various countries of Latin America, Central Europe, and Scandinavia.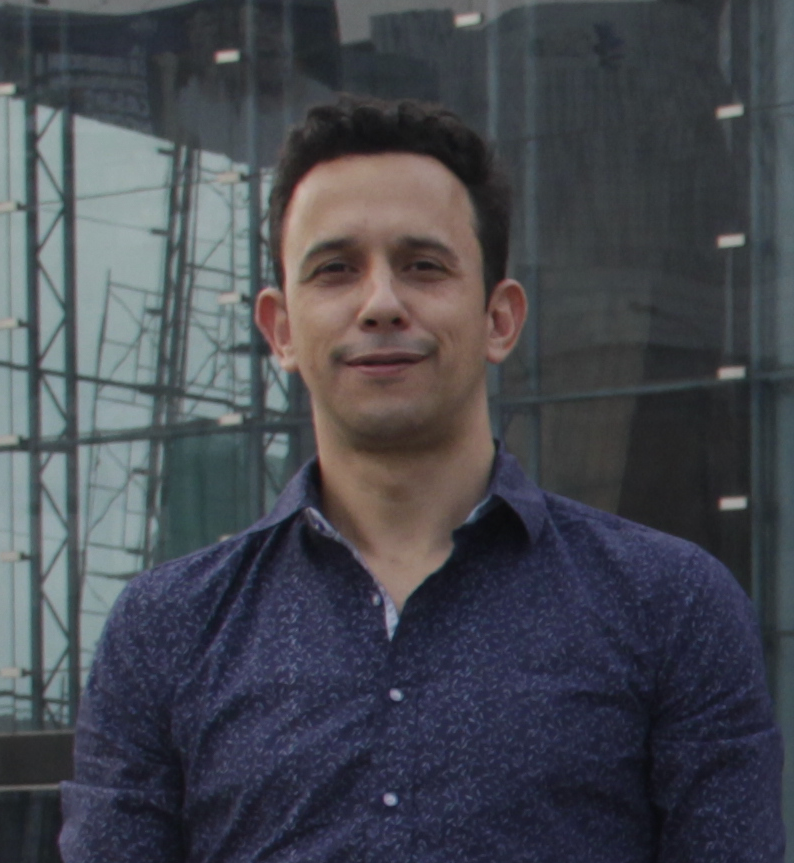 Matias Vega. Communicator, trained as a filmmaker at the University of Lima with media studies in Stockholm and New York. His projects focus on intercultural scenarios and aim to use storytelling as a tool to address and reflect social and cultural issues. Director of the project "Etsa Nantu, passion in the Amazon", a bilingual radio soap opera written and produced in the Peruvian Amazon. It was originally broadcasted by seven radios in the regions of Amazonas and Cajamarca, in both languages awajún and castellano. It has also been featured in radios of Ecuador, Colombia, and Bolivia.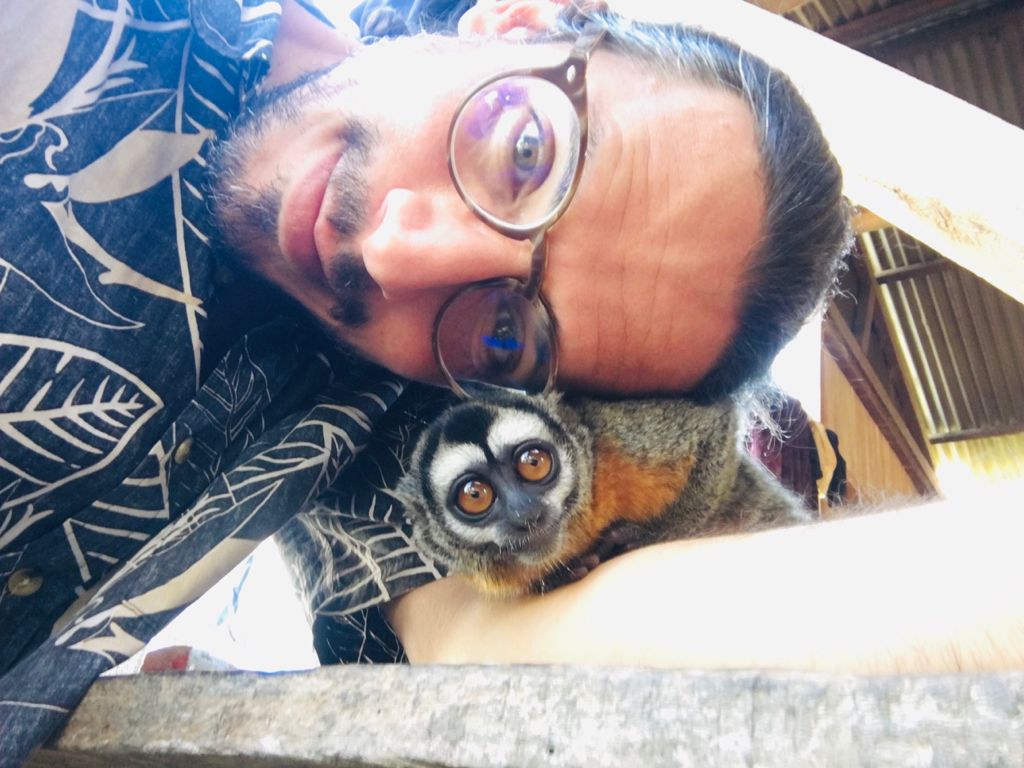 Roberto Zariquiey. A Linguist who received his PhD from LaTrobe University in Melbourne in writing a reference grammar of the Kakataibo language – part of the Panoan family of languages spoken in Peru, western Brazil, and Bolivia – Zariquiey's doctorate research was granted an honourable mention in the prestigious Panini Award and published in the Grammar Library by Mouton De Grutier (2018). Dr. Zariquiey is Associate Professor at the Pontificia Universidad Católica del Perú (PUCP), researcher at the Department of Comparative Language Sciences, University of Zurich, Research Associate at the Department of Linguistic and Cultural Evolution at the Max Planck Institute for the Sciences of Human History and an explorer for the National Geographic Society.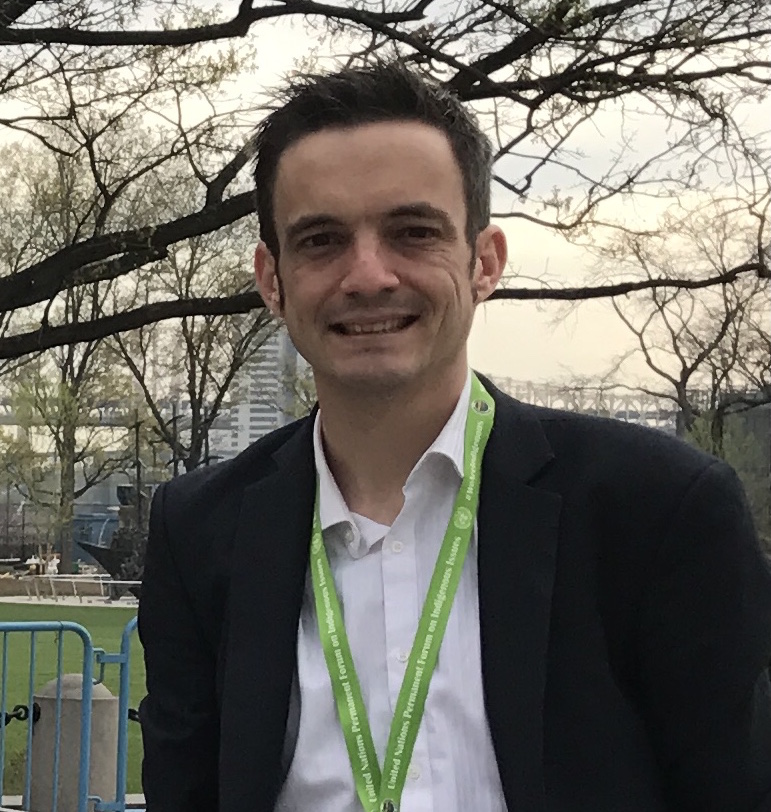 Matthew Walsh. Anaiwan man from northern New South Wales and an academic in the faculty of Law, University of Technology Sydney, Walsh is also undertaking a PhD on the operation of pluralism in colonial states. He is also a lecturer in Ethics Law and Justice and Indigenous Nation Building programs facilitated by the UTS Jumbunna Institute for Indigenous Education and Research. Matthew is also a member of the Indigenous Peoples' Organisation (IPO) Network Australia, a broad coalition of Aboriginal and Torres Strait Islander peoples, organisations and individuals that advocate for the promotion and protection of Indigenous human rights.
About the videoclip
Babel by Radio Ucamara, 2016, 8 min 41 sec.
Babel is a music video created by Indigenous students from the Kukama, Wampis, Kandozi, Awajún, Kichwa, Ticuna and Shawi communities. This is a production by Radio Ucamara, supported by the Chaikuni Institute and Pan-Amazonica Ecclesial Network.
About the GIF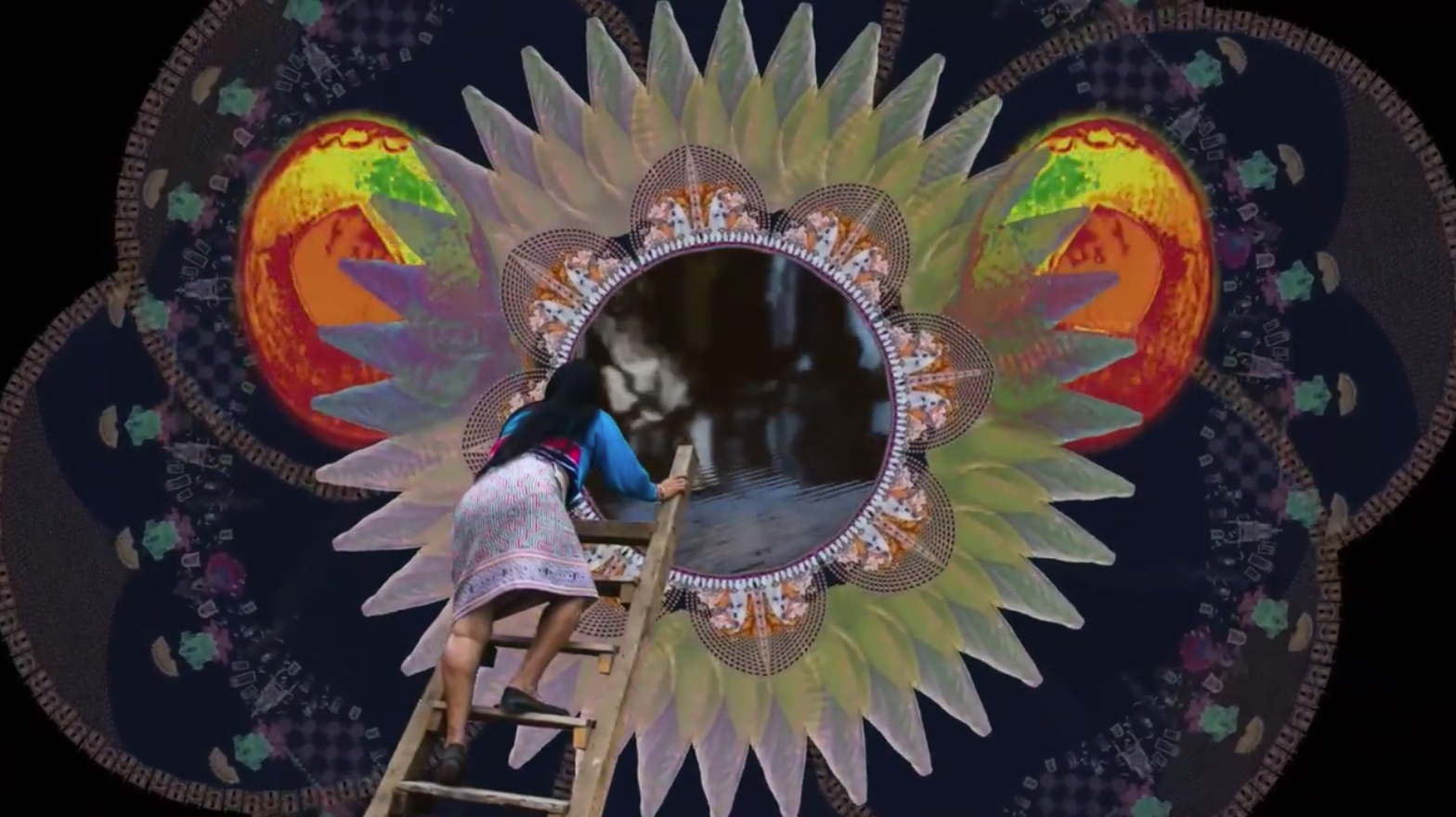 Mala Celeste is a Tamil Australian multi-disciplinary visual artist, experienced in installation, video, photography, painting and sculpture. Her education in Applied Linguistics at Monash University has led her to explore ideas of communication, globalisation and cultural identity through her artistic practice, and has enabled her to spend time working and researching abroad based in Asia and the Americas. She has exhibited in Peru, Bolivia, Spain and Australia and is currently living and working on Boon Wurrung land.
Untitled, 2021, digital animation/digitally animated collage 
To set out with the goal of trying to represent the concept of decolonisation in a single work of art is the dream of a madman. The damage of colonialism spreads to every ounce of being of every subjugated individual, influencing not only their standing in the world but the very view we hold of ourselves. Following on from the previous works in this series, this final work invokes once again the format of a mandala, formed using interwoven layers of both natural amazonian and colonial imagery. in particular, using photos taken in Peru's capital, Lima, including webs formed using an image of the nation's congress building, el palacio legislativo. that interlocking of elements hopes to in some basic way emulate the very intrinsic nature of colonial violence sowed within cultural and individual identity, and survival.

Little by little, those colonial layers of the composition fade away, drawing the viewer into the ever clearing refraction of lush abundant amazon greenery reflected in the waters of the Reserva Nacional Pacaya Samiria (north eastern peru). After all the other elements fade away, we are confronted and confined inescapably in view within the eyes of a highly endangered and scarcely documented frog found within the reserve – an animal that traverses two worlds; able to thrive on land yet in order to further its lineage and ensure its continuation, utterly dependent on amazonian waterways being unshackled from corporate and colonial greed.
Other sessions:
 Images (from top):  Paola Núñez del Prado; Matias Vega. Photograph: Daniel Sanchez; Roberto Zariquiey. Photograph: Mariana Poblete; Mathew Walsh. Mala Celeste, Untitled, 2021.
Alta Tecnología Andina (ATA), River Voices | Session 3, 2021. Commissioned by the Biennale of Sydney with generous support from the Commonwealth through the Council on Australia Latin America Relations, which is part of the Department of Foreign Affairs and Trade.