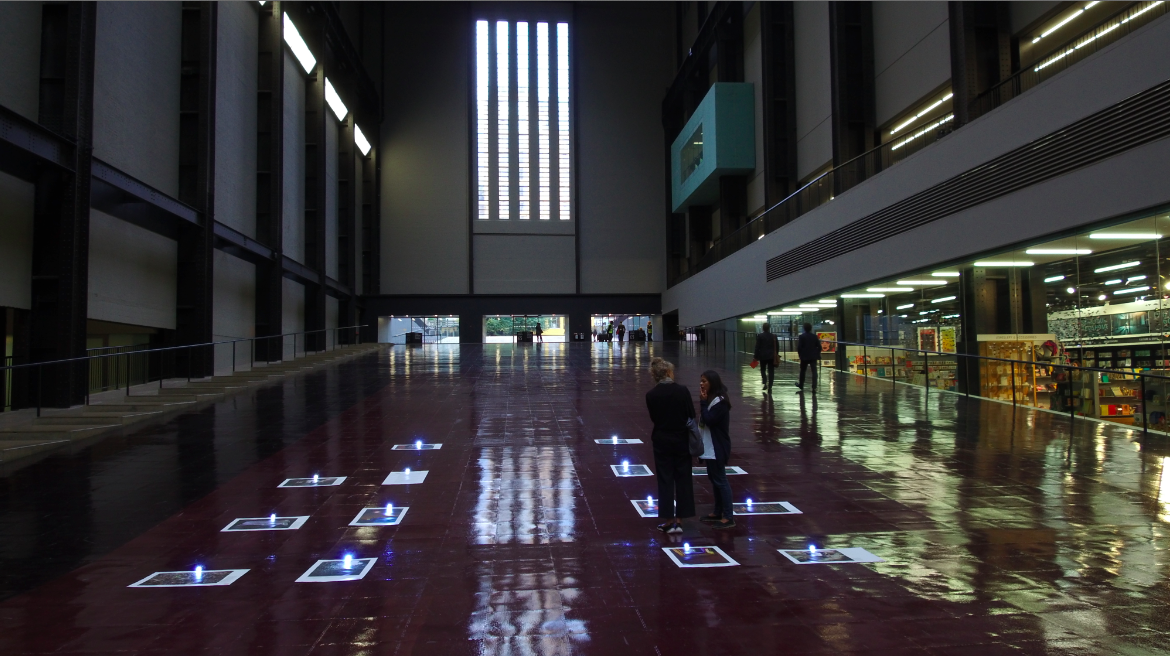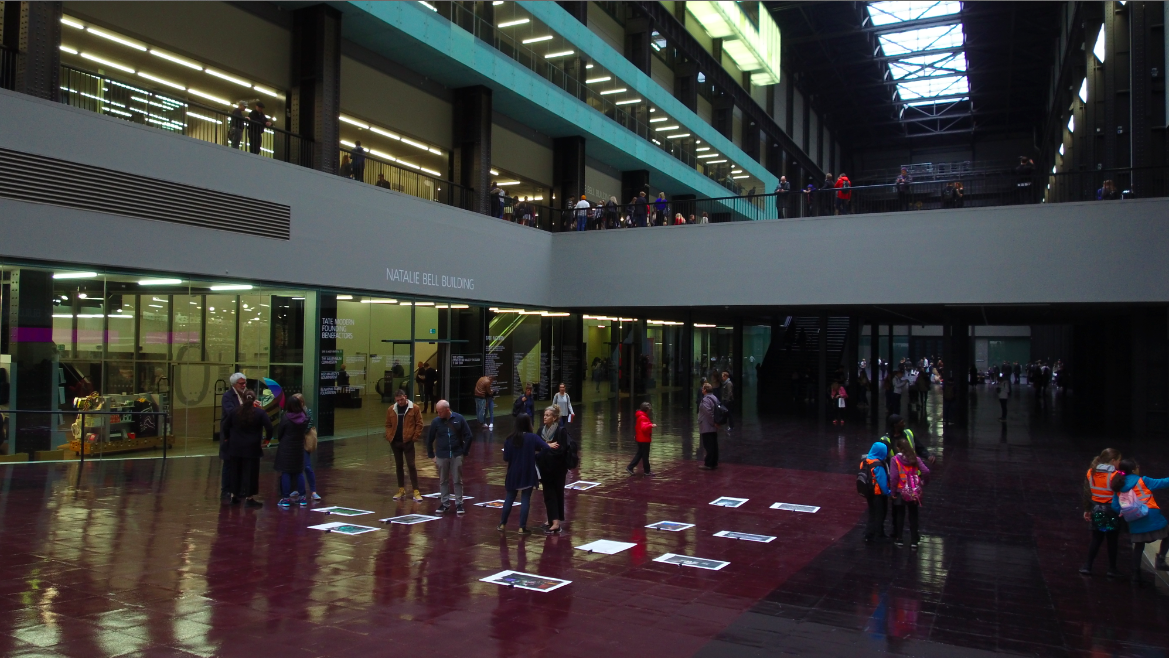 Cuban artist and activist Tania Bruguera mounted a special intervention at Tate Modern on October 4th, in support of Shahidul Alam. The Bangladeshi artist and activist is currently imprisoned in Dhaka after giving an interview to Al Jazeera in which he criticised the Awami League government.
As a pop-up performance at her Hyundai Commission, which focuses on the migration crisis in the Turbine Hall Bruguera displayed images from Crossfire, Alam's 2010 exhibition which highlighted extra-judicial killings by government squad, the Rapid Action Battalion (RAB). The RAB claimed their victims died unintentionally when caught in an exchange of gunfire.
Bruguera saw many parallels with the situation in Cuba.
Alam's work has appeared at Tate, MOMA and the Whitechapel as well as many international biennales. In Crossfire, he deliberately avoided showing human figures, save for a handful of shadowy people whose sinister, faceless appearance echoed those of the RAB attackers. Other images show an interior corridor with grid-like pattern that recalls a prison cell and a submerged camera lens to evoke the threat of waterboarding to which prisoners in Dhaka were subjected.
At Tate Modern, the images are displayed on Bruguera's glossy black floor with tiny torches to illuminate them because Alam's images had been shot in torchlight.
"When you are in prison, what gives you strength are your principles and knowing that other people understand and are there for you," said Bruguera who was herself jailed for speaking out against the lack of free speech in Cuba in 2015.
Sofia Karim, the niece of Shahidul Alam was present at the Tate performance. "It's a game-changer in our campaign," , said Karim who has campaigned for Alam's release since he was arrested on 5 August 2018. "It highlights not only Shahidul's story but also the wider story of repression in today's Bangladesh as well as speaking directly to the contemporary art world. I was very moved by Tania's human response. She doesn't know me or my uncle but when she was approached by our friend, the Peruvian curator Jose-Carlos Mariategui, she felt close to the situation. She took action. It was a gesture of solidarity."
Having the Crossfire images in the Turbine Hall at this time is particularly poignant. So many of the images remind me of the violence my uncle has now suffered at the hands of the state. They threatened him with waterboarding, they blindfolded him, he is imprisoned. We also displayed my uncle's book My Journey as a Witness to show how he has always chronicled the complex history of his beloved country, both the beauty and the pain."
Chris Dercon  former director of Tate Modern was one of the interested observers at the exhibition. In a video statement he said "Shahidul Alam who is the Bangladeshi photographer who we have seen already in the Tate in the exhibition Conflict and Time, he is is imprisoned and his supporters, family, people he trusts and people that trust him, they took his art and presented it to the public as an invitation to think, 'what is this and what does it mean if you are an artist and an activist, if you want to speak up'? It's much more than just a symbolic gesture, it's an invitation to start a dialogue."